Duck Hunts - Goose Hunts - Turkey Hunts - Deer Hunts - Maryland Waterfowl Hunting
Whitetail & Sika Deer Hunting with Barneck Outfitters on Maryland's Eastern Shore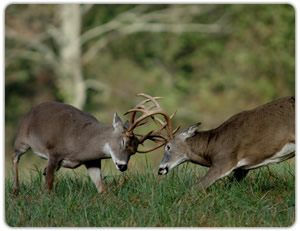 Barneck Ourfiters offers deer hunts on Maryland's Eastern Shore for both Whitetail deer and Wild Free Range Sika deer.
Hunts are offered by the day, your selected season, or full season.

Eastern Shore Whitetail Deer Hunting

Our early blackpowder hunts are three days usually the third Thursday, Friday and Saturday of October. This offers a real good opportunity at close range whitetail deer. We use permanant ladder stands for these hunts and baiting is legal as well. We have no point restrictions on these hunts but it is encouraged to hold out for does or what you would consider a trophy deer.

Our whitetail hunts take place strictly in Talbot County Maryland. We have farms and prime woodland locations throughout the Bay Hundred area. If you know the area then you know the vast potential for bagging that trophy of a lifetime. All hunting is stand hunting.With a good deer density it is not uncommon to see deer for hours while on a hunt.

Whitetail Deer Hunting Rates:

Call us at 443-786-6073 or Email for Pricing

Contact us for special pricing on multiple day hunts.

Dorchester County Maryland Sika Deer Hunts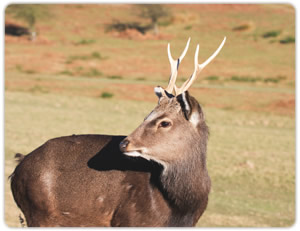 We have some of the best properties for Sika hunting the shore has to offer. When we say Sika. We mean Sika. Our properties have 98% Sika Whitetail population. Thats what you want and getting that wild stag of a lifetime is what we achieve. This ensures a near perfect success rate per hunter. We keep our hunts to a minimum so availability is small.

Most of our hunts take place is the marsh region between Blackwater refuge down to Wingate Maryland and onto Bishops Head Maryland. These deer move early and late but are most vulnerable during the rut. Our bait stations with timers also give our hunters the best shot at these deer.

With our high success rates on our sika hunts our day hunts are usually sold out. We have a limited amount of full season hunts available and never offer over four per year and only as we add additional prime hunting properties to our current land.
Sika Deer Hunting Rates:
Dorchester County Sika Hunt incluces full season hunt which guarantees two active stand locations for your sole use for all season. Limits on Sika are commonly taken on these hunts.
Archery:
Call us at 443-786-6073 or
Email
for Pricing
Yearly Lease:
Call us at 443-786-6073 or
Email
for Pricing
To Book a Waterfowl, Deer, or Turkey Hunt with Barneck Outfitters... Call us at 443-786-6073